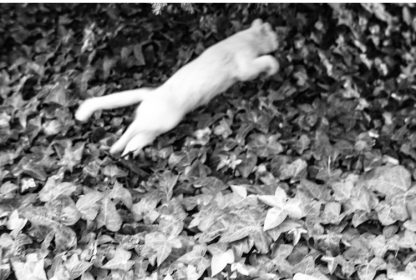 € 285.00
3 in stock
Price includes VAT. For delivery or collection please contact us via
gallery@schiltpublishing.com
Jan Benjamin
The Leap, March 2016
Jan Benjamin
13 x 20 cm
Archival Pigment Print
Edition of 3
€ 285
PhotoCat. prints are a special limited edition available to coincide with the publication of the book. Delivery or collection will be arranged after purchase, more information here.
After dabbling in many creative hobbies, Jan Benjamin turned to photography as a way to remain inspired while travelling and working in different countries and living out of a suitcase. Her passion is for street photography and the absurd. She is at her happiest being out and about with her camera looking for those 'decisive moments 'that sum up the essence of people, places and indeed cats. She can never resist stopping to pass the time with a feline, although sometimes they don't have the same idea as her!
Only logged in customers who have purchased this product may leave a review.