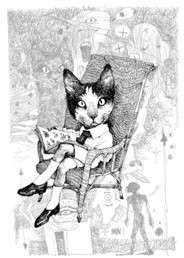 Register/Login
Rhubarbino is a rewarding membership programme for our customers, named after our beautiful cat Rhubarb. By becoming a 'Rhubarbino' you will receive 10% discount on all our books and selected special editions.
No catches, just rewards!
When you register as a Rhubarbino you will automatically be added to the mailing list for our newsletter. From time-to-time we will offer Rhubarbinos exclusive special sales and extra discount codes, these will be advertised in a members-only newsletter.
Sign up today and enjoy the benefits!