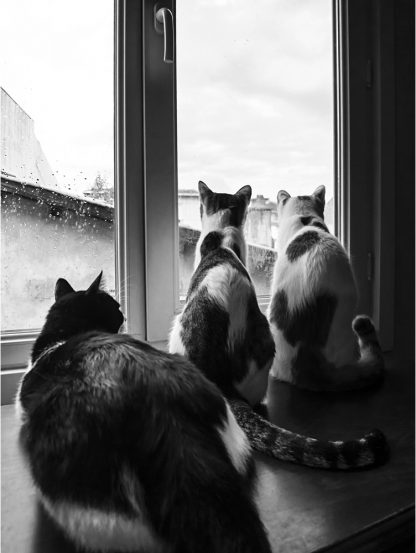 € 285.00
3 in stock
Price includes VAT. For delivery or collection please contact us via
gallery@schiltpublishing.com
Ahmed Hadrovic
Macak, Medno and Milo, 2016
Ahmed Hadrovic
20 x 15 cm
Archival Pigment Print
Edition of 3
€ 285
PhotoCat. prints are a special limited edition available to coincide with the publication of the book. Delivery or collection will be arranged after purchase, more information here.
Ahmed Hadrovic is a Istanbul-based photographer who has worked for agencies like The Stand Global, Sipa Press, Corbis etc., who covers daily news stories, as well as in-depth cultural and social documentary projects across Turkey and Balkans . His work has been described as dedicated, humane and intimate. Except as a photojournalist, he worked as a commentator for the VOA and a large number of TV stations in the territory of the former Yugoslavia. Has had images featured on the pages of multiple newspapers and publications across the globe as The Guardian,National Geographic (Serbia),Max Magazine,Cornucopia Magazine and many daily local and national newspapers. In addition to his remarkable success at international photo competitions, he also realised two private exhibitions and participated in a large number of group exhibitions.
Only logged in customers who have purchased this product may leave a review.