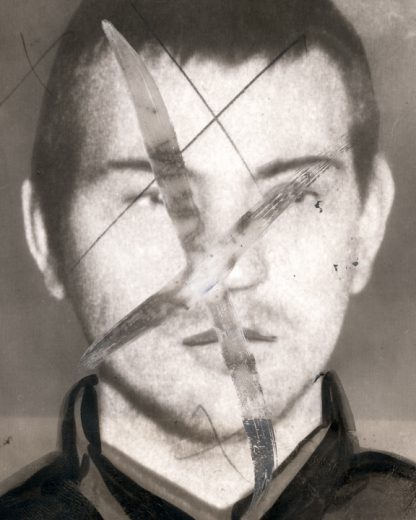 € 2,000.00
1 in stock
Price includes VAT. For delivery or collection please contact us via
gallery@schiltpublishing.com
X-face, January 18, 1940
Hahnemühle Photo Rag
Edition: 2/5
€ 1000
Medium: 40 x 50 cm
Hahnemühle Photo Rag
Edition: 2/5
€ 2000
Large: 60 x 70 cm
Hahnemühle Photo Rag
Edition: 2/5
€ 3000
Prices include VAT. Frames, fitted with a mount and museum glass, may be purchased at an extra cost of € 200 (29 x 36 cm), €250 (50 x 60 cm), €300 (80 x 90 cm).

Delivery or collection will be arranged after purchase, more information here.
Author: David Pace and Stephen Wirtz
Only logged in customers who have purchased this product may leave a review.