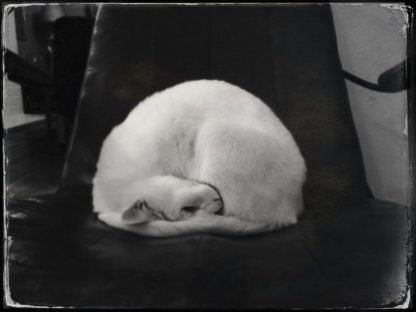 € 285.00
3 in stock
Price includes VAT. For delivery or collection please contact us via
gallery@schiltpublishing.com
Sue Abramson
Midcentury Kitty on the Red Chair, 2015
Sue Abramson
15 x 20 cm
Archival Pigment Print
Edition of 3
€ 285
PhotoCat. prints are a special limited edition available to coincide with the publication of the book. Price includes VAT. Delivery or collection will be arranged after purchase, more information here.
For 40 years Sue Abramson has experimented with both traditional and alternative photographic methods in connection with the environmental landscape. Since adopting Reggie in 2014, a.k.a. white kitty, Abramson's imagery has expanded to include his natural and unique poses on her mid-century furniture.
Only logged in customers who have purchased this product may leave a review.