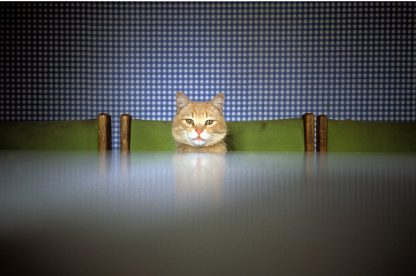 € 285.00
2 in stock
Price includes VAT. For delivery or collection please contact us via
gallery@schiltpublishing.com
Roddy MacInnes
Rusty, June 1996
Roddy MacInnes
13 x 20 cm
Archival Pigment Print
Edition of 3
€ 285
PhotoCat. prints are a special limited edition available to coincide with the publication of the book. Price includes VAT. Delivery or collection will be arranged after purchase, more information here.
Roddy MacInnes has been teaching photography at the University of Denver since 2001. He considers himself to be an autobiographical photographer, and in this capacity, he has been documenting life through photography for over five decades. He received a MFA in photography from the University of Colorado at Boulder, and a Bachelor of Arts in photography from Napier University in Edinburgh, Scotland. His latest photography project was inspired by two albums of photographs he discovered in an antiques mall in Denver, Colorado. A North Dakota woman made the photographs in 1917. Through this project Roddy is exploring issues surrounding the relationships between photography and the construction of identity.
Only logged in customers who have purchased this product may leave a review.