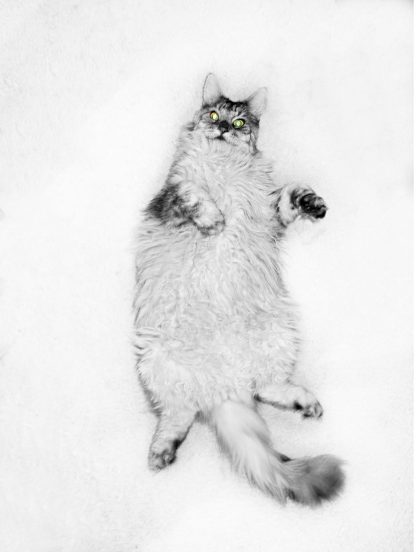 € 285.00
3 in stock
Price includes VAT. For delivery or collection please contact us via
gallery@schiltpublishing.com
Paul Tolenaar 1
Kees, January 2009
Paul Tolenaar
20 x 15 cm
Archival Pigment Print
Edition of 3
€ 285
PhotoCat. prints are a special limited edition available to coincide with the publication of the book. Price includes VAT. Delivery or collection will be arranged after purchase, more information here.
Dutch photographer Paul Tolenaar studied photography at the Rietveld Academy from 1986-1991. Since then he has been working for several magazines and newspapers specialising in portrait, reportage and travel photography. Cat photography in fact covers all of these, making it a perfect practice for testing new gear and techniques, and you don't even have to leave the house. My cat, named Kees, was a real photography connoisseur and loved to eat silver gelatin prints but rejected digital ones. He lived to be eighteen, so he was probably right.
Only logged in customers who have purchased this product may leave a review.