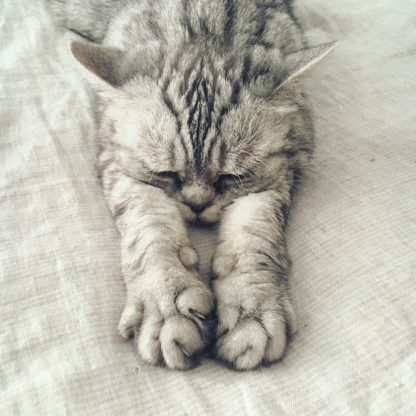 € 285.00
3 in stock
Price includes VAT. For delivery or collection please contact us via
gallery@schiltpublishing.com
Paolo Verzone
Panterino's mood, May 2017
Paolo Verzone
20 x 20 cm
Archival Pigment Print
Edition of 3
€ 285
PhotoCat. prints are a special limited edition available to coincide with the publication of the book. Price includes VAT. Delivery or collection will be arranged after purchase, more information here.
Born in Turin, Italy, and based in between Paris and Barcelona, Paolo Verzone has been a member of Agence VU since 2000. For almost 30 years, Paolo Verzone has been photographing the world around him. At his beginnings, he covers the news as it appears in the pages of European and international magazines: a world in perpetual motion, ever so changing, which he observes with the distance of those not bound to the emergency of the moment. With rigor and eclecticism, he goes from news assignments to long term projects, from embedded documentary stories to posed portraits. Paolo Verzone was awarded at World Press Photo in 2000, 2009, and 2015. His photographs are part of different collections at the Victoria & Albert Museum, the Bibliothèque Nationale de France, and the Instituto Nazionale della Grafica, in Rome.
Only logged in customers who have purchased this product may leave a review.