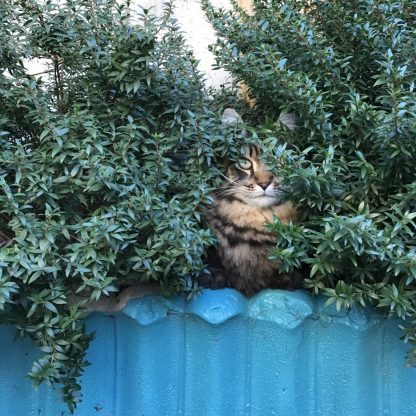 € 285.00
3 in stock
Price includes VAT. For delivery or collection please contact us via
gallery@schiltpublishing.com
Matilde Gattoni
Agent 00MAO in disguise, December 2016
Matilde Gattoni
20 x 20 cm
Archival Pigment Print
Edition of 3
€ 285
PhotoCat. prints are a special limited edition available to coincide with the publication of the book. Price includes VAT. Delivery or collection will be arranged after purchase, more information here.
Matilde Gattoni is a French-Italian photographer based in Milan and covering social, environmental and human rights issues all around the world. Since the start of her career in 2000, she has worked extensively in the Middle East, South and Central Asia and Africa, covering topics such as droughts, refugees emergencies, illegal mining, mass migrations, large scale land grabbing and climate change for more than one hundred newspapers and magazines worldwide. In 2014, Matilde founded the agency Tandem Reportages along with journalist Matteo Fagotto. She has received numerous awards, including the IPA, Px3, Lens Culture Award, the Invisible Photographer of Asia, the International Color Award and the San Francisco International Award.
Only logged in customers who have purchased this product may leave a review.