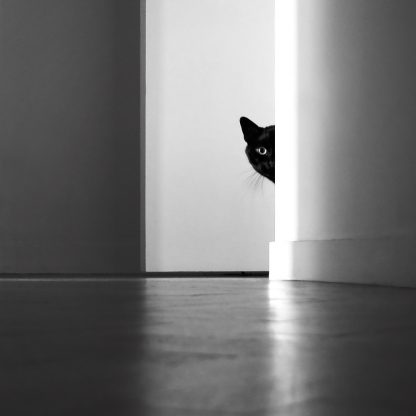 € 285.00
3 in stock
Price includes VAT. For delivery or collection please contact us via
gallery@schiltpublishing.com
Magda Lates
The Other Half, November, 2013
Magda Lates
20 x 20 cm
Archival Pigment Print
Edition of 3
€ 285
PhotoCat. prints are a special limited edition available to coincide with the publication of the book. Price includes VAT. Delivery or collection will be arranged after purchase, more information here.
Magda Lates is a Romanian-born photographer living and working in Paris. She grew-up in the early 1980s during a tumultuous and difficult period in Eastern European history that deeply influenced her artistic expression later on. With a background in advertising, she finds her inspiration and creative energy somewhere between arthouse films and brutalist architecture. Her photographic style shows her innate ability to capture the essence of her subjects and her high-contrast compositions are clean, sharp, with a penchant for geometric precision and a grain of humour. Her photography has been featured both in print and as exhibitions across Europe and the US.
Only logged in customers who have purchased this product may leave a review.