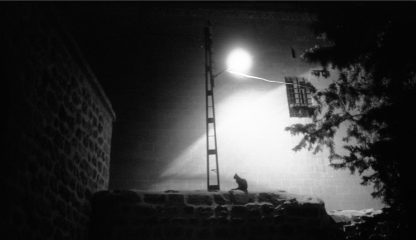 € 285.00
3 in stock
Price includes VAT. For delivery or collection please contact us via
gallery@schiltpublishing.com
Linda Dorigo
Mardin, Turkey, August 2013
Linda Dorigo
13 x 20 cm
Archival Pigment Print
Edition of 3
€ 285
PhotoCat. prints are a special limited edition available to coincide with the publication of the book. Price includes VAT. Delivery or collection will be arranged after purchase, more information here.
Linda Dorigo is an independent photojournalist and filmmaker currently based in Rome, Italy. She pursued journalistic studies receiving a BA degree in Communication Science in Italy. She has focused on Middle East region since 2009 combining social and anthropological reporting with the slow-photojournalism approach. Her focus is on faith, religions, minorities and the land, understood as the birthplace of Christianity. From 2011 to 2014, Linda lived in Beirut developing the project Rifugio. Christians of the Middle East, published by Schilt Publishing in 2015. Two travelling exhibitions are running in Europe and in the Middle East. As a photojournalist she has contributed to Le Monde, L'Espresso, Die Zeit, Al Jazeera and a number of other European and Middle Eastern newspapers and magazines. Linda is currently working on a long-term project about Greater Kurdistan.
Only logged in customers who have purchased this product may leave a review.