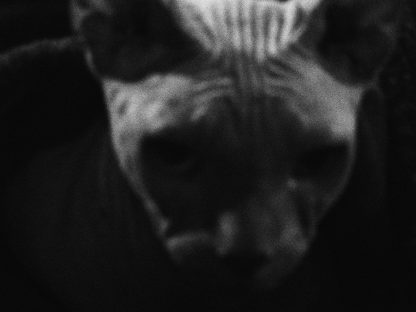 € 285.00
3 in stock
Price includes VAT. For delivery or collection please contact us via
gallery@schiltpublishing.com
Katlijn Blanchaert
Maarten, a sphinx (hairless cat), September 2015
Katlijn Blanchaert
15 x 20 cm
Archival Pigment Print
Edition of 3
€ 285
PhotoCat. prints are a special limited edition available to coincide with the publication of the book. Price includes VAT. Delivery or collection will be arranged after purchase, more information here.
Katlijn Blanchaert was born in Eeklo, Belgium in 1978. She studied photography at the Academy of Visual Art in Ghent (2010 – 2015). She has had her work exhibited in solo and group shows in Belgium, Georgia, and France. She wanders through life with an overwhelming inner turmoil and unstoppable curiosity, which takes a central place in the explorations of nature's dark side and personal obsessions. Delving down into the subconscious, beyond the daily context, with an affinity for dark settings and odd atmospheres.
Only logged in customers who have purchased this product may leave a review.