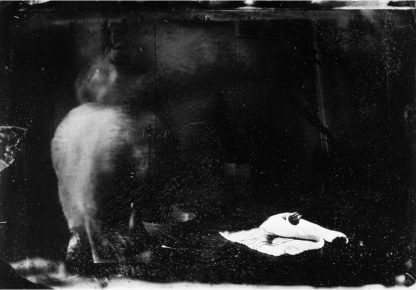 € 285.00
3 in stock
Price includes VAT. For delivery or collection please contact us via
gallery@schiltpublishing.com
Joanna Epstein
Tampopo, 2015
Joanna Epstein
13 x 20 cm
Archival Pigment Print
Edition of 3
€ 285
PhotoCat. prints are a special limited edition available to coincide with the publication of the book. Price includes VAT. Delivery or collection will be arranged after purchase, more information here.
Joanna Epstein is a photographer based Northern Spain and New York City. Her work explores issues of mortality, isolation and time. She holds a BA in Art History from the University of Chicago, and has studied photography at the Art Institute of Chicago and the School of Visual Arts in New York. She recently completed her first book, 'Transplant'.
Only logged in customers who have purchased this product may leave a review.