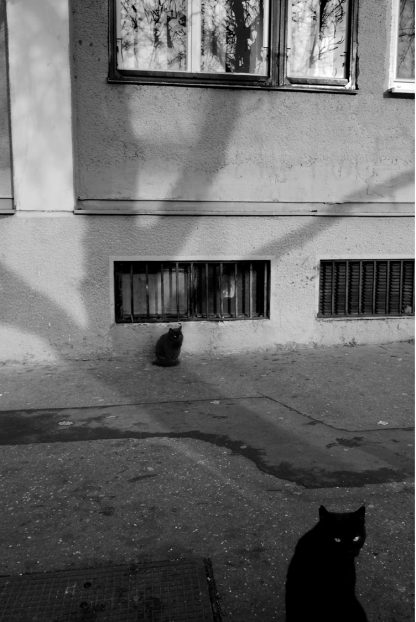 € 285.00
3 in stock
Price includes VAT. For delivery or collection please contact us via
gallery@schiltpublishing.com
Fabio Sgroi 1
Belgrade, Serbia, 2016
Fabio Sgroi
13 x 20 cm
Archival Pigment Print
Edition of 3
€ 285
PhotoCat. prints are a special limited edition available to coincide with the publication of the book. Price includes VAT. Delivery or collection will be arranged after purchase, more information here.
Fabio Sgroi's interest in photography began in 1985, when as a self-educated man he started to take pictures of his friends, close to punk and underground culture. From 1986 he worked a couple of years for L'Ora, a daily newspaper in Palermo. From the beginning his work has been dedicated to his own land, Sicily, focusing on religious ceremonies, celebrations and daily life. He has traveled and worked throughout Europe and other parts of the world. He has taken part in many group exhibitions and also made solo exhibitions in Italy and abroad: Festival Off Arles, Artget Gallery and Belgrade Ethnographic Museum, Leica Gallery Sölms, Photo Biennale Moscow, Biennale Photographique Bonifacio, Centre Mediterraneeen de la Photographie Bastia (Corsica), Saba Gallery New York, Diaframma-Kodak – Milano.
Only logged in customers who have purchased this product may leave a review.