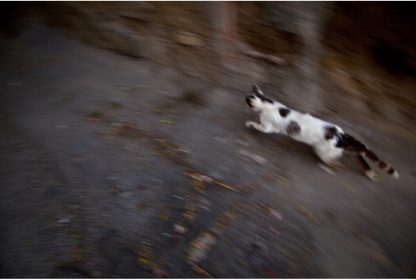 € 285.00
3 in stock
Price includes VAT. For delivery or collection please contact us via
gallery@schiltpublishing.com
Bob Bronshoff
Cat in Rome, June 2009
Bob Bronshoff
13 x 20 cm
Archival Pigment Print
Edition of 3
€ 285
PhotoCat. prints are a special limited edition available to coincide with the publication of the book. Price includes VAT. Delivery or collection will be arranged after purchase, more information here.
Bob Bronshoff is an independent photographer living and working in Amsterdam. He works in cooperation with publishers, magazines, theatre companies and musicians. He published several books over the years:  'Girls of 40', 'My Best Friend' and more recently; 'A roadtrip in 13 songs'. This story was guided by the songs of Bruce Springsteen. At the moment he is working on a long term project based on the many portraits he has made over the years.
Only logged in customers who have purchased this product may leave a review.