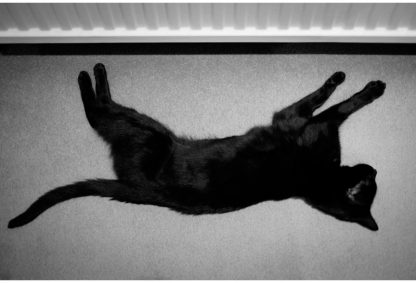 € 285.00
3 in stock
Price includes VAT. For delivery or collection please contact us via
gallery@schiltpublishing.com
Barrie Morton
Max, Radiator, Recovery, Dundee, Winter 2016
Barrie Morton
13 x 20 cm
Archival Pigment Print
Edition of 3
€ 285
PhotoCat. prints are a special limited edition available to coincide with the publication of the book. Price includes VAT. Delivery or collection will be arranged after purchase, more information here.
Barrie Morton is a photographer and photographic educator working and living in Scotland. Although specialising in portraiture, architectural, music photography and film production documentation for his commercial work, in his personal work he is fascinated by the themes of quietness and physical space, intimacy and observation. He currently splits his time between photographing, teaching photography and being a human servant to his cat-boss.
Only logged in customers who have purchased this product may leave a review.