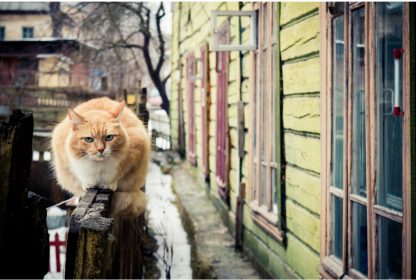 € 285.00
3 in stock
Price includes VAT. For delivery or collection please contact us via
gallery@schiltpublishing.com
Anton Shulgin
Ginger, Kaluga, Russia, 2014
Anton Shulgin
13 x 20 cm
Archival Pigment Print
Edition of 3
€ 285
PhotoCat. prints are a special limited edition available to coincide with the publication of the book. Price includes VAT. Delivery or collection will be arranged after purchase, more information here.
Anton Shulgin was born and raised in 1987 in Kaluga, Russia. He began taking photographs in 2013. Anton specialises in documentary projects and large format portraits using the photographic collodion process. Shulgin's works are included in the collection of The State Russian Museum (Saint Petersburg) and other private collections.
Only logged in customers who have purchased this product may leave a review.